Our Staff
Pastor Bill Adams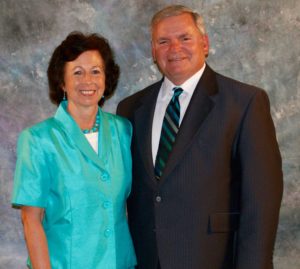 Pastor Bill Adams was born in Wilmington, Delaware, where he lived with his mother and step-father until a junior in high school. He moved with his family to Oswego, IL., where he met his wife-to-be, Jean Sweeny, and graduated from high school. It was in Oswego, IL. that he was saved under the ministry of Pastor Roy Chestnut, and the Valley Baptist Church. Upon graduation, he attended Tennessee Temple College in Chattanooga, TN. Pastor Adams holds a Bachelor's Degree in theology as well as a Master of Ministry degree from Great Plains Divinity School in Sioux Falls, SD.
Pastor Adams has served as Assistant Pastor at Valley Baptist Church in Oswego, IL.; Founder and Pastor of Grace Baptist Church in Mitchell, SD.; Pastor of River Lake Baptist Church in Waverly, TN.; and for the past 17 years, as Pastor of Temple Baptist Church in Manchester, TN. He now assumes the leadership of Smyrna Baptist Church, in Pensacola, FL., following Dr. Roy Julian, who went to be with our Lord after 34 years of service at Smyrna.
Pastor and Mrs. Adams have four children. Bill Jr., who Pastors the Gospel Light Baptist Church in Spring Hill, TN.; Jeff, an Associate Pastor at Smyrna; Cathy Taylor of Manchester, TN.; and Tracy Tate of Pensacola, FL.
Pastor Jeff Adams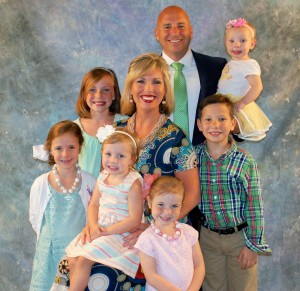 Pastor Jeff Adams was raised in a Pastors home and saved at the age of 15. He graduated from Franklin Road Christian School in Murfreesboro, Tennesse in 1999. That same year he won a scholarship for winning the Preacher Boy award given to him by Pastor Mike Norris. He graduated in 2004 from Ambassador Baptist College in Lattimore, North Carolina where he majored in Theology. While attending college his freshman year- he was chosen to intern in Philadelphia, Pennsylvania at Calvary Baptist Church for a summer.
During sophomore year at college, he went to assist Pastor Mark Brown at Tabernacle Baptist Church in Salisbury, North Carolina. He lead the music there as well as being the Youth Pastor.
In the the spring of 2005 was called to Rock Hill, South Carolina to work as a Youth Pastor at Southside Baptist Church. The Lord lead him to Pensacola, Florida in the fall of 2007 to Smyrna Baptist- where he is now currently working as Assistant Pastor.
Pastor James M. Tate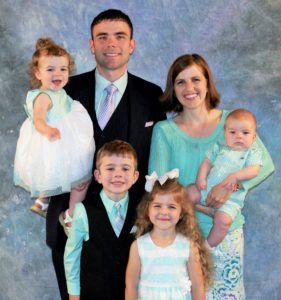 Pastor James Tate was saved when he was 20 years old and a student at MTSU in Murfressboro, TN.  After graduation in 2007, he married Mrs. Tracy and moved to NC to study at Ambassador Baptist College.  While in NC, he became the Youth Pastor and Music leader of Tabernacle Baptist Church in Salisbury, NC.
In January of 2015, he moved to Pensacola, FL where is is now the Youth Pastor of Smyrna Baptist Church.